Recreation Areas around Oran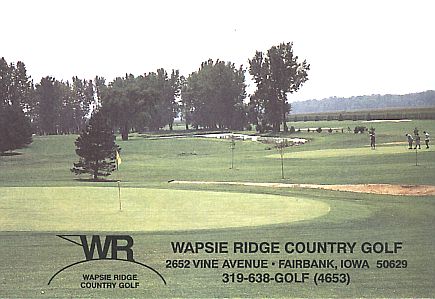 This 9-hole Wapsie Ridge Golf Course opened to the public in July 1994. It is located 3 miles west of Fairbank on Hwy 281, then 1 1/4 miles north, 1/2 mile west and 1/2 mile north. The club house is available for receptions and parties.
---
The Oran Sand Pit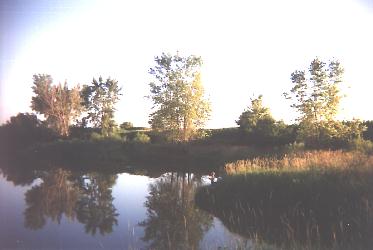 Although it's name isn't too impressive, the Oran Sand Pit is a close getaway
for local area people. I got this beautiful picture of a young boy fishing one evening.
As his dad said, "It's a good place to bring the kids."
Click the picture for a closer view.
Here's another view of the "lake" from a different angle.
The abandoned pit belongs to the county, but is kept in shape by local residents.
A few of us like to swim there too. This sign adds to the excitement!
Other nearby recreation areas will be featured soon. Keep tuned!
Back to the ORAN page.

---