Oran Fire Department and First Responders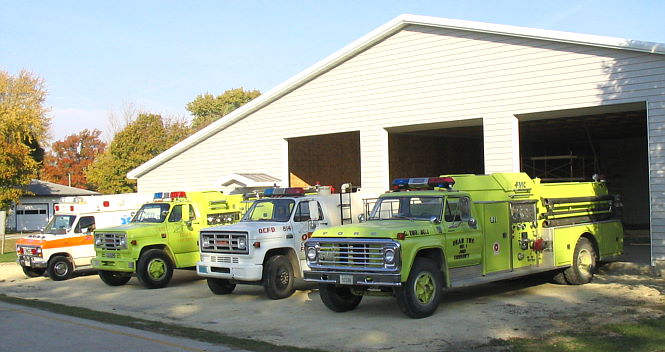 The Fire Department
The Oran Fire Department consists of all volunteers. Its fleet of vehicles includes two pumpers, one tanker and one emergency vehicle. The Oran Community is served by E-911. The approximate 30 square mile area served by the volunteer fire department includes portions of Oran and Jefferson Townships located in Fayette County and a portion of Franklin Township in Bremer County.
The department holds training sessions followed by a business meeting on the last Tuesday of each month.
The Oran Fire Department is a member of both the Fayette and Bremer County Fireman's Associations.
The building (shown above) housing the emergency vehicles also contains the Oran Community Building. The Community Building was built by the Fire Department with donations, help and support of the people in the community. It is available to the public to rent.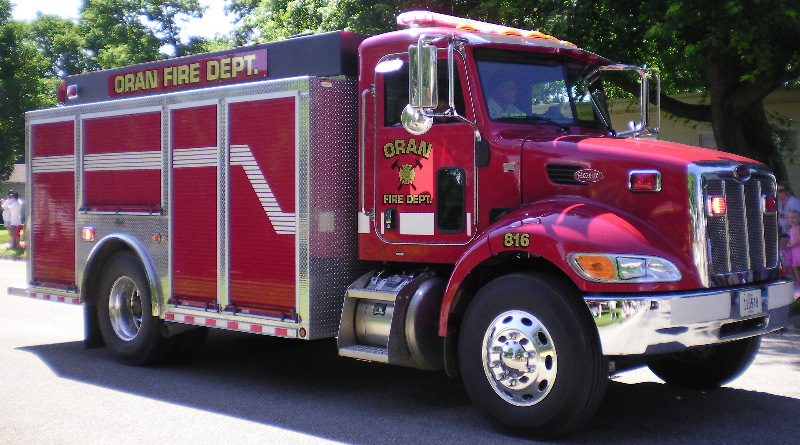 Officers and members
Chief: Tim Miller
Assistant Chief: Scott Neil
Assistant Chief: Dan Richards
Training Officer: Scott Rechkemmer
Secretary-Treasurer: Bruce Benter
Joe Schmitz
Dennis Richards
Rick Kleitsch
Shane Rechkemmer
Mike Harford
Bill Neil
Nate Fink
Michael Jackson
James Stammeyer
Jedidiah Wilson

Oran First Responders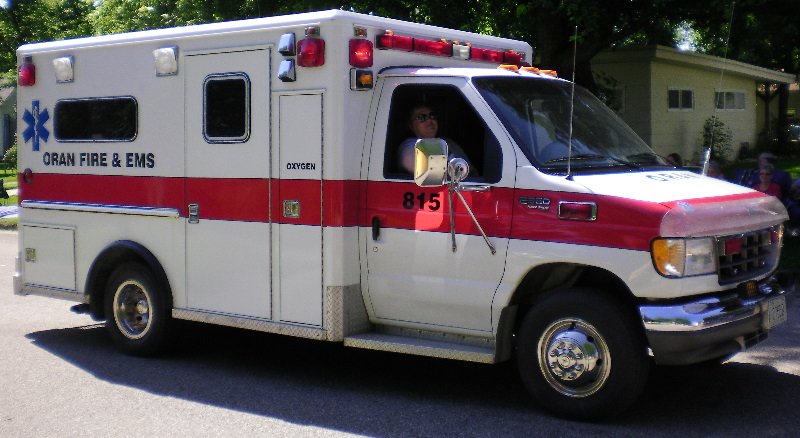 The First Responders is a totally volunteer group which was established in June, 1991 with an initial donation from Oran Trustees. It is self supporting from funds raised at the Annual Breakfast fund raiser.
The First Responders provide EMS care for sections of Fayette and Bremer Counties. They also have CPR training and distribute bike safety helmets.
Requirements to belong include 50 hours of initial training, with written and practical tests. Also there are 16 hours of continous education with training biannually. The group meets monthly and also has some non-required training.
As of May 1999 all First Responders are certified in Automatic External Defibrillation. A defibrillator was purchased with a $5,000 donation from the Oran Mutual Telephone Company.

Officers and Members
Glenda Kane, Director
Joe Schmitz, Treasurer
Rex Kane, Vehicle Maintenance
Tami Abernathy, Infectious Disease
Tim Miller
Renae Fenske, Assistant Director
Back to the ORAN page.

---